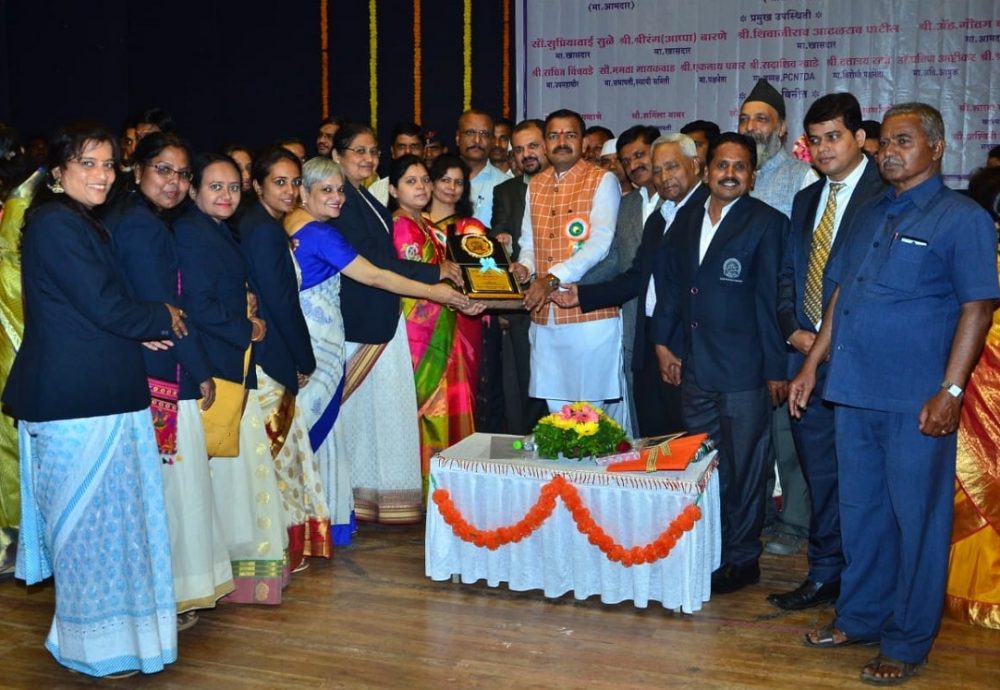 Ganesh International School & Sr. Secondary
(Jr. College) Science & Commerce, Chikhali
Affiliated by CBSE, Registration Number : 1130632
S.S.P. Shikshan Sanstha was established in the year 2006 and Ganesh International School & Sr. Secondary (Jr. College) Science & Commerce, Chikhali, Pune managed by S.S.P. Shikshan Sanstha was established in the academic year 2011-12. Founded with just 80 students in a single school building today. The GIS Chikhali is home to almost 1000 students Spread across 1.82 acres of infrastructure. Our campus is prepared to provide students with the Next Gen level of learning, honing the skills they need to succeed in the 21st-century. Merge traditional education with state-of-the-art technological advancement. We employ proprietary teaching methods, better preparing our students for a future where critical thinking, problem-solving and creativity will be vital to their success on the global stage. Ganesh International School & Sr. Secondary is committed to bringing about technological advancement in education to create Next Gen Learning at the SMART Campus to prepare the students for the future at a global stage.
Our Vision
We aspire to help our learners walk down the road which leads them to develop a thirst for knowledge, such that its discovery leads to the enrichment of life for them as individuals and as a community.
Our Mission
To cultivate an all-round development of our children that fosters academic and practical knowledge, understanding, brilliance, spiritual well– being, psychological strengths, creative skills and responsibility for one's own environment.
Our Philosophy
We believe that the progress of the school and the progress of each individual student occurs in synchrony. This ensures the ability to take large, but mature leaps in our students' educational journey.
Our Achievements
3rd Consecutive year of 100% result
Academic Excellence
Nurturing students to achieve Academic Excellence through innovative teaching methods.
We are taking foreign language (German) and Sanskrit language in our School
Holistic Development
Learning beyond the classroom through extra-curricular activities to ensure all round development
Safe Campus
Ensuring the safety of every child on campus through comprehensive security measures
Personal Attention
Expert and experienced teachers who provide personal attention to each student
Student Empowerment
Giving young people the opportunity to actively participate in school activities that will shape their lives, the lives of their family and the lives of their peer.
Stress Free Education
Quality education and stress free education is the need of the hour. Stress free education focuses on the harmonious, physical, mental, social, emotional, technical and spiritual development of the child. We are taking activities like meditation and yoga for the stress free education.
Virtual Classroom Connectivity
The pandemic tried to bring the world to a halt, but it couldn't stop learning at GIS. Our qualified faculty just ensure that the show must go on through firm determination and will power and made it possible to bring classrooms fit into our screens. we have ensured 100% learning of our students through virtual classrooms. With double the enthusiasm to make learning unstoppable, there has never been a missed class at GIS.
Green & Sustainable Environment
SMART campus of GIS Chikhali makes use of Pune's year-round, pleasant weather, with a design that captures natural light and neglects the use of air conditioners in classrooms.
The school is committed to bringing about technological advancement in education to create NextGen Learning at the SMART Campus to prepare the students for the future at a global stage."
Physical Development
Our school consists of Huge Playground and various activities are taken over there.
a) Volleyball Court
b) Football Court
c) Kho-Kho, Kabbadi, Mallakhamb, Skating, Basketball and 200 mitre track.
d) Outdoor Chess activity(34 students can play chess at a time)
Indoor activities
Tabla, Guitar ,Synthesizer